The Lazy Guitarist's
practice planner
Every musician knows deep down that consistent practice is the key to improvement. 
This planner is designed to keep you accountable and motivated on your journey to becoming a slick guitar player.
Only £12.70 • Available worldwide on Amazon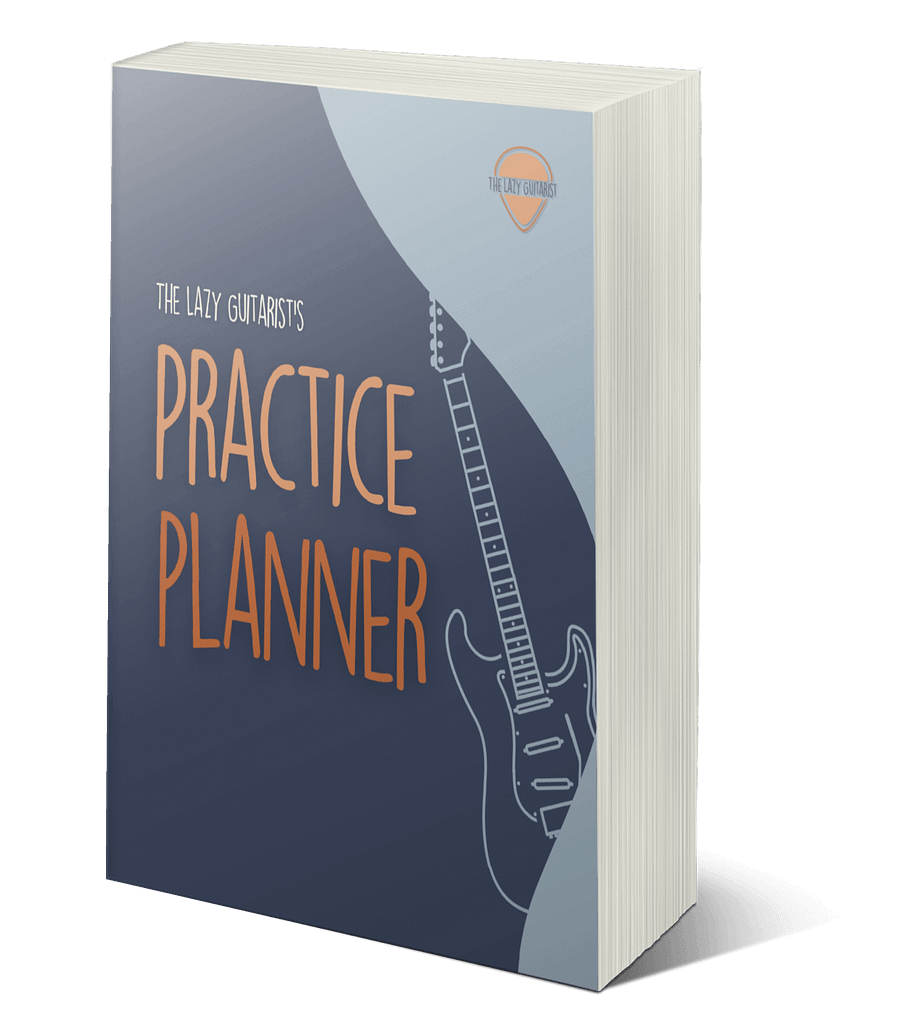 Do you keep track of your guitar practice?
I work so much better when I actually write things down by hand.
Whether it's my own practice routine, writing The Lazy Way, making notes from band rehearsals or whatever – taking just a moment to think, plan and then evaluate your work really helps stay consistent.
But often it ends up with scraps of paper everywhere with hand-drawn tab lines on…
It's time to get organised!
I know there are guitar practice planners already out there… but in my experience a lot of them are just notebooks with no structure or encouragement to stay on track with your playing.
My focus has been on creating something:
So what do you actually get with The Lazy Guitarist's Practice Planner?
Pop in your email address for my newsletter.

I'm not spamming you, its all relevant stuff!